Neuromorphic Computing and Engineering Community
Ways to Get Involved
Next Workshop
Kade Heckel
December 13, 2023
6:00 - 8:00 CEST
Explore the power of Spyx in a hands-on hackathon session and dive into the world of neuromorphic frameworks with Kade Heckel.
Recent Workshops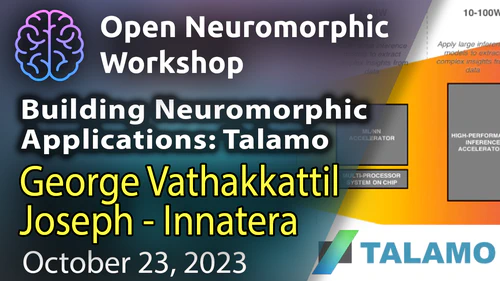 George Vathakkattil Joseph, Innatera
October 23, 2023
This offers a sneak-peek into Innatera's technology stack allowing application development from scratch and deploying it on mixed-signal neuromorphic hardware.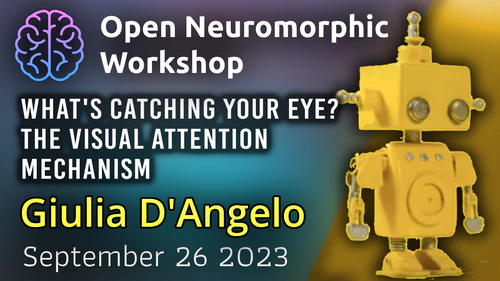 Giulia D'Angelo
September 26, 2023
Delve into the world of visual attention mechanisms with Giulia D'Angelo as she explores the interplay of bottom-up and top-down processes, offering insights into bio-inspired models for enhanced robotic perception and interaction.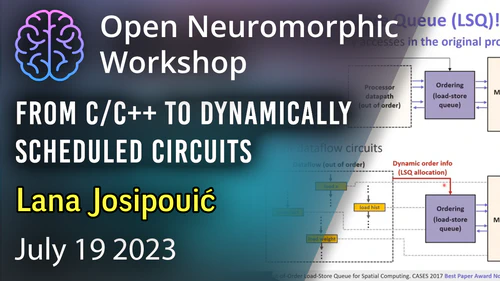 Lana Josipović
July 19, 2023
Explore the journey from C/C++ to Dynamically Scheduled Circuits with Lana Josipović, an expert in high-level synthesis and reconfigurable computing. Join her recorded workshop session on innovative hardware design techniques.
Recent Posts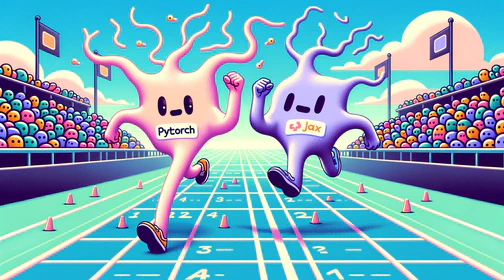 Gregor Lenz, Kade Heckel, Sumit Bam Shrestha, Cameron Barker
Discover the fastest Spiking Neural Network (SNN) frameworks for deep learning-based optimization. Performance, flexibility, and more analyzed in-depth
Explore the innovative TrueNorth neuromorphic chip, its event-driven architecture, low power operation, massive parallelism, real-time capabilities, and scalable design.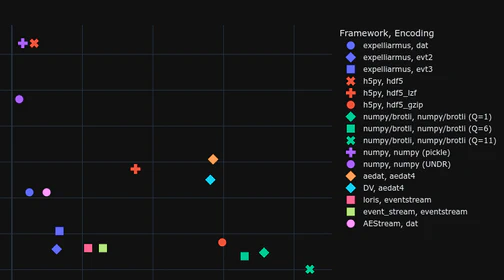 Gregor Lenz, Fabrizio Ottati, Alexandre Marcireau
Discover methods to efficiently encode and store event-based data from high-resolution event cameras, striking a balance between file size and fast retrieval for spiking neural network training.
Stay up-to-date with cutting-edge digital hardware designs for neuromorphic applications. Explore recent research on power-efficient event-driven spiking neural networks and state-of-the-art processors like TrueNorth and Loihi.